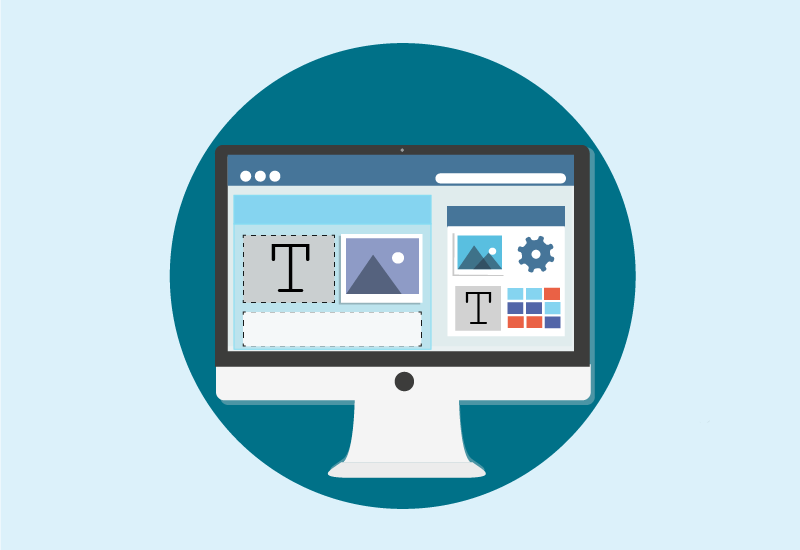 As a small business owner you have a lot options to choose from when making the decision to build a website. For most, a simple web builder and inexpensive hosting services will be a great fit. No matter your budget, timeline, or technical knowledge there are questions that you need to ask of that provider before making your decision.
Who owns your site?
Purrly Digital believes that if it's your site then you should own it. Some popular hosts, site builders, and content management systems (CMS) restrict your ability to control your host, change how your site looks, what data you can collect or see from visitors, and whether you can easily export your data. If your business's needs start pushing that provider's functionality you may find that you need to move to another system that offers more. If you cannot take everything with you then you lose all you have invested and will end up starting all over again from scratch.
Many of our clients choose to go with WordPress to maintain full control and ownership of their site, content, and data. We find it's a good, inexpensive choice for small businesses and nonprofit organizations.
Is the website CMS easy for you to use?
When you choose to use a "do it yourself" site builder, you will be responsible for the site design, content, and structure. Setting them up can be simple, but sometimes these systems are frustrating to use. If the system you choose is difficult to use, or if you have to contact support for every change, even making small changes will be time consuming.
When we build WordPress sites, we have a free knowledge base and offer ongoing support to make sure you get the most out of your site and can make changes, if you want to, on your own. We offer affordable packages for ongoing support if you'd rather just have us take care of changes and updates.
How flexible is the platform?
Right now you might just need a simple, easy-to-use website with just a few pages, but as your business grows, you might need more. It's important to consider if the CMS you'll use will keep pace with the growth of your business.
This is another really great reason we love WordPress. You can start with a really simple site and add custom features like shopping carts or online donations, marketing solutions, or analytics. It was originally built as a free platform for bloggers, but it's so flexible that it now powers 27% of the web.
As WordPress developers, we are part of a large and enthusiastic community of developers who contribute and share open source WordPress solutions to help meet the needs of businesses like yours. Whether you hire a developer or choose to use WordPress on your own, you will have access to free or low-cost plugins developed by professionals to customize your site in endless ways.
How much does that cheap website builder really cost?
Cheap site builders may offer a pretty low base cost, but don't forget you will be paying those costs month after month, year after year. If you add premium services, more pages, increased speed, and transaction fees—it can quickly add up and cut into your profits. Be sure you're looking beyond the advertised prices and add up everything you need.
You can get started with WordPress for free, but if you are curious about how much a professionally developed or set up WordPress site might be, check out our Affordable WordPress packages, or contact us for a custom quote.
The bottom line?
Consumers increasingly expect every business to have a website to prove legitimacy. It's no longer an option to skip having a site, and your website needs to work for your business and fit within your budget. Make sure you understand all of your options, what you need, and what the costs will really be for your business long-term.
If you need help deciding if a WordPress site is a better choice for you than a proprietary CMS or site builder, we're here. Purrly Digital has a passion for helping small business owners find the right solutions and will can answer all the questions you may have.