When you choose Purrly Digital, you are selecting experienced professionals who care about your success. We listen carefully and ask thoughtful questions to fully understand your organization, your business, and your project goals so the solutions we develop will meet your needs now and into the future. Read more about the solutions we've developed for clients below, and take advantage of a free, no-pressure consultation to ask us questions about your project.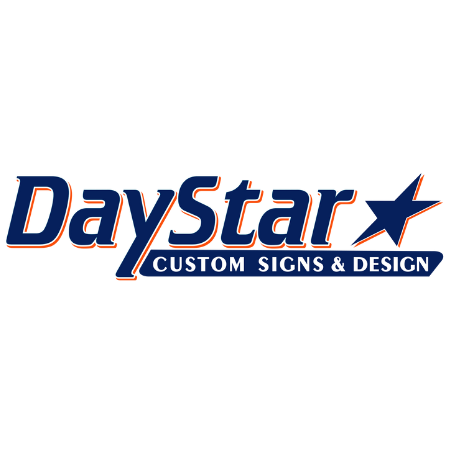 Budgets for advertising when you're a small business can be really tough to set aside. DayStar never got projects or leads from their old site, it wasn't set up to help them with the sales process at all. That changed after they hired Purrly.
Purrly Digital, LLC, completely revamped our website and it looks FANTASTIC! They also updated WordPress on the back end so that it's extremely user-friendly and saves me so much time when posting. They're attentive and easy to work with. I highly recommend Purrly Digital!
— Taryn Chapman, National Network of Immunization Coalitions Consultant
Rebecca and Shannalee were knowledgeable and professional. They made the entire process of simplifying our website and transferring to a more suitable environment easy. We look forward to a long term collaboration as our not-for-profit organization grows.
— Gina Alexander, Ida B. Wells Center on American Exceptionalism and Restorative Justice
The nation's healthcare professionals depend on IAC's immunization education materials to stay up to date on the information they need to provide safe and effective vaccination services. We trust Purrly Digital to create and maintain our seven WordPress websites. Purrly Digital provides a level of expertise that is the highest of any vendors we've used. They can handle every aspect of web development and respond promptly to requests in a friendly, understandable, and budget-reasonable way. A joy to work with.
— Deborah Wexler, Founder and Executive Director of the Immunization Action Coalition (IAC)
ShannaLee's positive, kind energy made this project fun despite the tremendous amount of work we faced. Her dedication to continuously learning about her craft and to deliver results makes her and the Purrly Digital team the best group of contractors I've worked with.
— Jasmine Berry, Director of Communications, Association of Immunization Managers
Rebecca has been the most amazing developer I've had the pleasure to work with. What sets her apart is that she is willing to take the time to explain and show her code which is well commented and formatted. While most developers only care what happens on the front end, Rebecca truly cares about the technical side on the backend, and 'future proofs' her code as much as possible. She's a true solution provider.
— Randy Dueck, Owner, Street Smart Creative
Excellent skills and service. Rebecca is thinking ahead for us and considering options to keep us at the forefront of our online technology.
— Chris Jones, Founding Partner, Spectra Diversity
You really hope you have the A team on a project such as this, but I feel like I got the A+ team. The way that Ciceron's team and our internal teams pulled together to work seamlessly was one of the most satisfying aspects of this project.
— Children's Minnesota
Purrly Digital did everything they said they would do and more. They asked all the right questions up front to make us feel comfortable and confident they could get the job done, exactly how we wanted it. Very quickly after our first conversations, we received a detailed scope and estimate (which was spot-on), they got to work, and they delivered within our short, almost unrealistic timeframe. Rebecca was a great communicator throughout the project, giving us detailed notes with consistent updates. The plugin is so easy to use and works perfectly. Thanks again, Purrly Digital, for such a great product!!! I hope we get to work with you again soon!
— Sarah Weeger, Designer and Developer, GREAT 8 CREATIVE
Our app runs on clean, and updatable code, and looks fantastic! I trust Purrly Digital's team to provide quality work that fits into my budget.

The Purrly Digital team was able to catch onto my company's style, and implement improvements to existing and new projects.
— Amira Freidson, Owner, Namaste Kid