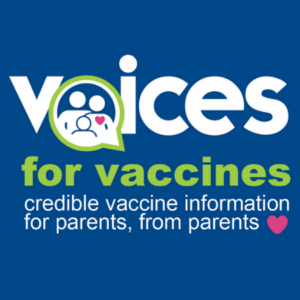 Voices for Vaccines is a parent-led organization that serves as a catalyst to spark positive parent-to-parent conversations about vaccines and the diseases they prevent by supporting communities, building networks, and developing fact-based content that enables parents to make healthy, informed decisions about vaccination for their children and their communities.
Ongoing Content Optimization and User Experience Improvements
Purrly Digital is working with Voices for Vaccines' to increase traffic and engagement following the launch of their new WordPress website with a comprehensive, strategic approach that maximizes resources to get results.
Purrly Digital helps Voices for Vaccines with:
Website Optimization: monthly reviews to ensure the Voices for Vaccines website is accessible, user-friendly, responsive, and optimized for search engines (SEO)
Content Updates: monthly updates to optimize pages for search, conversions, and to provide valuable, shareable content
Design Updates: add targeted calls-to-action based on campaigns and goals
Data Monitoring: regularly analyze website analytics, live recordings, and reports to understand user behavior and refine strategies to focus on what resonates
Google Ad Grant Management for Nonprofits
Purrly Digital helped Voices for Vaccines' parent organization, Taskforce for Global Health, regain access to their Nonprofit Ad Grant, providing their programs, including Voices for Vaccines with a substantial $10,000 monthly budget for search advertising. This grant empowers Voices for Vaccines to reach a wider audience, ensuring that individuals seeking credible information on vaccines can readily find facts.
Purrly Digital monitors and maintains their Google Ad Grant account, maximizing its impact and delivering optimal results with the following services:
Development and management of ad campaigns to meet goals and reach target audiences
Continuous A/B testing and refinement of ad creatives and messaging to improve relevance and engagement
In-depth keyword research to identify high-impact terms
Regular updates to keyword lists based on performance metrics and changes in search trends
Real-time monitoring of ad performance, click-through rates, and other key metrics
Reporting on campaign effectiveness, providing insights into user behavior and areas for improvement
Implementation and monitoring of conversion tracking to measure the success of form submissions, downloads, and CTAs
Ensuring ads comply with Google Ad Grant policies and guidelines to maintain eligibility for the $10,000 monthly grant
Strategic allocation and management of monthly budget to maximize the impact of ad spend
Results: Succeeding with Smart Strategies
Paid and Search Combined Increase Global Reach
Organic search improvements and the addition of paid traffic helped double US traffic from 2022-2023 and increase traffic globally.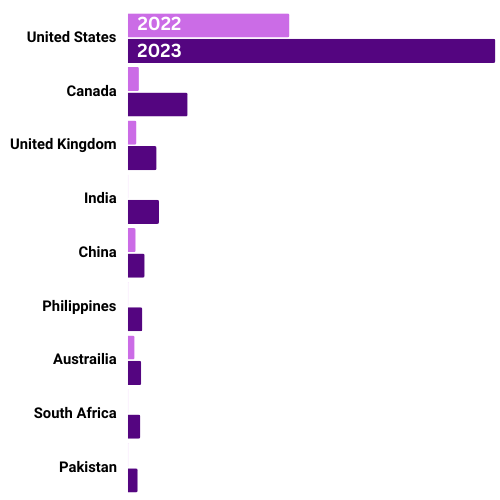 SEO Improvements Increase Traffic
By focusing on smart SEO strategies, Purrly Digital increased overall organic search traffic 101% in the first year alone.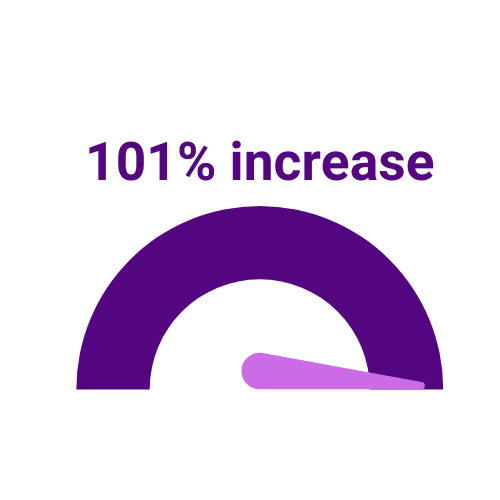 Achieving Goals to Debunk Misinformation
Adding newsletter content to the site led to a 700% increase in newsletter views, giving thousands more people access to facts and credible information about vaccines.