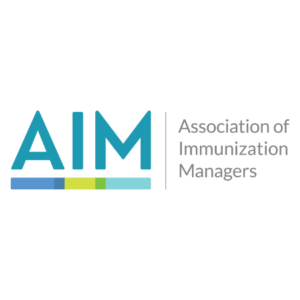 The Association of Immunization Managers (AIM) supports the nation's public health immunization leaders. Their members are the leaders of state, local, and territorial immunization programs—directing the public health efforts designed to keep children and adults vaccinated and protected against disease.
Background
The AIM website was built on a proprietary platform used by membership organizations, which had limited layout and design options. AIM staff found it difficult to maintain or create pages, so keeping resources up-to-date or creating new things required the help of a developer. AIM's members were thrilled to find hundreds of resources on the AIM website, but usually ended up frustrated trying to find the right resource without being able to search, and it was difficult to navigate the site.
Solution
With years of resources stored in the CMS, and specific needs related to funding, we worked closely with the AIM staff to plan, design, and develop a WordPress website so their members could more easily access the resources, news, and points of collaboration they rely on.
Purrly Digital consulted on all aspects of this project from start to finish, including:
Content Strategy and Roadmap
Requirements Definition
User Testing & Research
Content Audit
Information Architecture
User Experience Design
Search Engine Optimization
The resulting website has a clean, modern design, with featured content spaces for the public, and members, to draw attention and promote important communications. Resources are organized on one easy page, with a search bar, and search filters, to help everyone find the information they need. When members log in, they have their own hub for information to easily access updates, alerts, and message boards where they can share resources and problem solve. Staff can easily create new resource posts, events, and news to share with pre-styled templates that make keeping things updated a breeze. The site can now support the kind of multi-channel communications plan an organization like this needs to facilitate critical communications during a vaccine-preventable public health crisis.
ShannaLee's positive, kind energy made this project fun despite the tremendous amount of work we faced. Her dedication to continuously learning about her craft and to deliver results makes her and the Purrly Digital team the best group of contractors I've worked with.
— Jasmine Berry, Director of Communications, Association of Immunization Managers