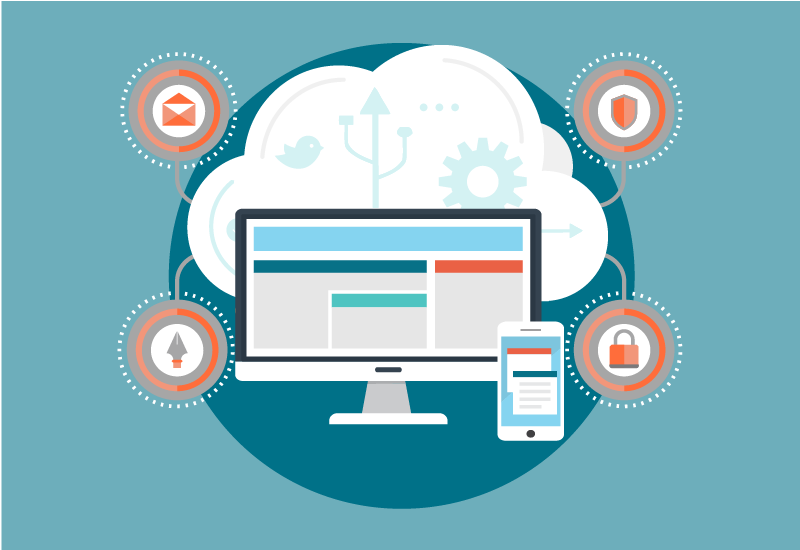 You don't have to go at it alone, hiring a partner can make sense and save you time in managing your site.
With content management systems and easy site builders like WordPress, Squarespace, Wix, and many others, creating and maintaining a website is easier than ever. But websites are never "one and done" projects. After your initial launch, you still need to take care of your site, and make sure it's working to help you meet your business or nonprofit goals. So when should you hire help?
Your Online Reputation Matters
Your website is the first place most people will go when they want to learn more about you, whether you are trustworthy, and if you provide the kind of customer service they expect. Your reputation as a trustworthy business, ecommerce store, or nonprofit that uses funds wisely can hinge on that first impression people get when they visit.
What is your website telling your visitors? Does it look outdated or function poorly? Does it show you care about security and keep up with best practices and common standards like having an SSL certificate installed? Is the back end of your website up-to-date and running on updated servers or does it keep crashing? Do you even know?
When you don't have time to manage your site – it's time to look for help. There are a lot of details involved in maintaining and owning a website. With someone in your corner to take some of that burden away, you can focus on running your business and accomplishing your goals.
Save time, and ultimately money, by offloading the following time consuming and sometimes frustrating tasks.
Content Management System, Plugin and Theme Updates
All content management systems (CMS) require regular maintenance and security updates. By hiring a third party like Purrly Digital, you can be sure these updates are done when needed to keep your site safe, secure, and running well. If you are using WordPress as your CMS you also likely have theme or plugin updates to make, and a web maintenance partner can help make sure those updates are compatible and made in the background without disruption to your site.
Secure Backups
Even small business websites can be vulnerable to attacks by hackers. When your site is hijacked, if you don't pay the ransom you may never get it back and all the time, money, and information on your site could be gone forever. Your hosting company might not provide the assistance you need to get it back, but with regular site backups you don't have to be worried about starting over from nothing.
Site Monitoring
Many small businesses don't have monitoring systems in place to keep an eye on their site performance. If your site is slow, or worse, doesn't load at all, you could lose business. Companies like Purrly Digital monitor your site 24/7 to address any problems immediately and get your site running like your customers expect.
Web Development
Do you need a WordPress website or a refresh? Do you need help in developing a custom report or a custom app? Are you wondering how much a custom built solution might help streamline business? With Purrly Digital in your corner you always have someone to talk through your ideas and help build what you need. From a small brand refresh to building a robust online ordering platform or custom app, we can help.
It might seem like it's just easier to take care of your website by yourself but one mistake can end up costing you time or money. When you are running a small business that's just not something you can afford.
Content Management and Optimizing User Experience
We know exactly what it's like to balance the day-to-day tasks of taking care of clients with the other things you have to do. After your website is up and going, it's easy to let things like updates, or those "website phase II" wish list items fade away. But frustrating users isn't the kind of reputation you want to build.
It really is important to set aside regular time to update your content, check your links and calls to action, review the 404 errors, and pop on to your site from a variety of devices to see exactly what users are experiencing as they look for how you can help them.
Your website can be a really powerful marketing, communications, or ecommerce tool. If you want more from your site, when you can't put more on your plate, it might be time to think about hiring help.
Contact Purrly – We Can Help
Contact Purrly Digital and schedule a free consult to find out how we can help you keep your site running and make sure your digital presence is working for your business.
We can save you time, money and frustration with creative solutions that fit within your budget. We don't do unfair retainers, and we don't lock you into contracts just to get some help. From monthly maintenance and content improvements, to custom solutions, we help make ideas real.