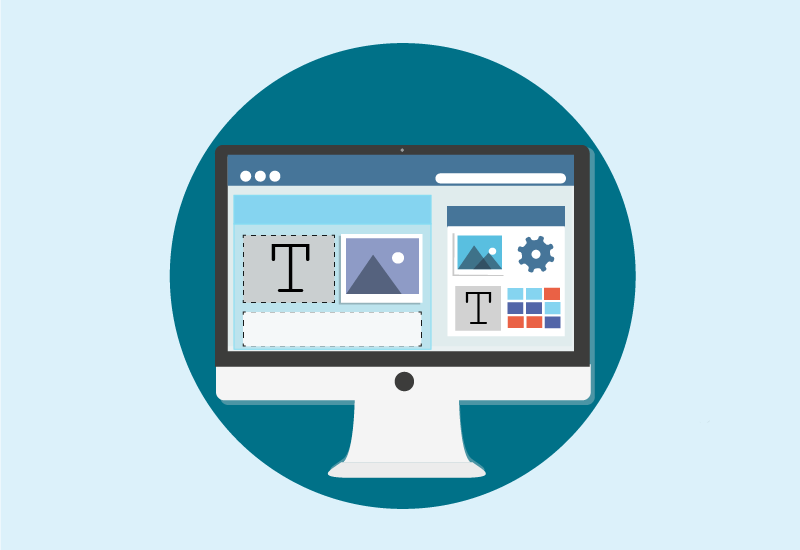 This post is part of our Website Best Practices Series. At Purrly Digital, we have built websites for more than a decade for clients of all sizes, and with that experience we want to help you avoid the most common mistakes we've seen!
Following these best practices, you can feel confident you are getting your website project off to a good start. And contact us if you have any questions!
Knowing your target audience makes all the difference in how effective your strategy or website will be.
If you don't know who you're reaching, you can't reach them effectively.
At the beginning of most of the projects we work on, we take clients through a planning phase to develop a content strategy, outline requirements, and understand the project goals. A big part of this phase includes understanding the website's users, so we can design a site that helps them find the information they need to become a customer, access services, or become a supporter.
Every decision you're going to make about your website, digital marketing, and social media strategies will be centered on your website's users so this is a step worth spending time on.
Understanding your best customers and most likely supporters will help you become laser-focused on what tactics will be most effective in meeting the goals you have for your website, saving both time and money.
Pull out those marketing personas
If you have marketing personas from an existing marketing strategy, dig them out, those are a great place to start.
If you don't have existing audience or buyer personas, you'll want to develop some so you have a complete understanding of who you're trying to reach and what their needs might be so you can target them with the right content.
Most people will create 3-5 personas, but even if you can only think of one type of customer that is going to visit your site, that's a great place to start. Write down who they are, what their pain points might be, and the benefits they'll get from your products or services. The more detailed you can be in developing your persona, the more focused your website will be on meeting their needs. Including demographic data, if you know it, because that will be helpful when you want to promote your site to your target audience.
Understand the persona journey
We find that most users are on two basic paths when they visit a website – they want to do something right now or, they are visiting to learn more about you or your services.
The content you provide should help answer questions they might have to move them towards the decision to purchase your product, or donate to your nonprofit organization.
Provide critical info at-a-glance
Defining critical information that your target customers will need might look different, depending on what type of business or organization you are, and what each audience segment you're targeting is trying to find. But it really isn't too difficult. Google even gives us hints about what users find most useful with the way they have structured the business profiles we see pop up when we search for businesses near us (location, phone, hours, website).
Think of the last time you were looking for what you needed on a restaurant website. You might have been in the car, looking for somewhere to stop quick, or at home trying to figure out where you want to order from.
Was the location clearly displayed?
Did the menu download to your phone as a PDF?
Could you find your ordering options and if they offered delivery, dine-in or curbside pickup?
Was it easy to find specials?
If you have trouble with one or more of those things you might go somewhere else. If the restaurant had created personas to drive content choices that would attract you to their location, and they would have considered the data showing exactly what most of us want from sites like theirs:
Visit on their phone
Look at the menu and then locations (or look at the locations, then menu)
Will click any buttons that say "coupons" or "deals"
Providing critical info at-a-glance means thinking through what immediate actions each user persona might be coming to your site to complete quickly and making sure your website meets those needs. So for our restaurant example, a responsive site, with easily accessible menu, and up-to-date deals, would make it far more likely to result in a customer order.
Researchers and deep divers
If you offer more complex, or expensive services, first time visitors to your site are usually in "research" mode and may not be ready to commit to a purchase yet.
Offering something of value to research-minded visitors in exchange for contact information can help their research and help you build a marketing email list to keep in touch and stay top-of-mind when they are ready to buy. Make certain what you offer is worth their time and offers information they can use, and that your lead nurturing strategy continues to provide the kind of helpful information they'll be interested in.
We have hundreds of thousands of decisions to make each day. You can make it that much easier for your customers by understanding who they are, what they need to see to make a choice, and what kind of content they are looking for during a longer buying process.
Have Questions?
We offer free consultations to small businesses and nonprofit organizations to answer any questions you might have about your website project. Whether you need a custom-developed solution or just have questions about getting started, our experts are happy to chat. There's no high-pressure sales team here, just the experts who work on projects like yours every day, and want to help you get moving in the right direction. Schedule your free call with Purrly Digital today.