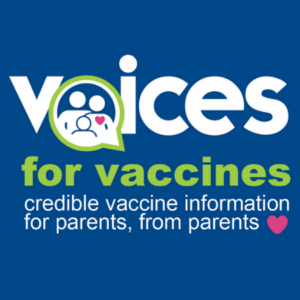 Voices for Vaccines is a parent-led organization that serves as a catalyst to spark positive parent-to-parent conversations about vaccines and the diseases they prevent by supporting communities, building networks, and developing fact-based content that enables parents to make healthy, informed decisions about vaccination for their children and their communities.
Background
Voices for Vaccines received funding for a website redesign and needed help updating and modernizing their site. They worked with an outside designer and content strategist, and needed a development partner to help build the new site in WordPress and help with maintenance over the long term.
Solution
Purrly Digital worked with the designs and content provided by an outside content strategist to build out the new site in WordPress. We created templates to make it easy to keep the site updated, and taught Voices for Vaccines how to use WordPress. As a maintenance client, Voices for Vaccines can count on us to monitor their site, keep it working smoothly, and help anytime with questions they can send to our service desk.