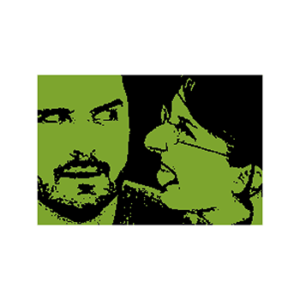 Outside the Box Designs is a small business in the Minneapolis area specializing in artful graphic design solutions. 
Background
The small business owners at Outside the Box Designs were struggling with a clunky email system and thousands of daily spam emails keeping them from seeing important business emails.  The vendor they were working with for email and web hosting was being less than responsive, and they finally had enough of the long-standing email and web hosting issues they were experiencing. They needed an easier email solution and decided they also wanted to move the website domains for Outside the Box Designs and Lisa Mauer Elliott Photography to a new host but they didn't know where to begin.
Solution
Purrly Digital listened to the issues Adam and Lisa were experiencing with email, and proposed they switch from their complex email system to G Suite for Business. We set them up for an account, provided in-person training on how to use G Suite, and developed "cheat sheets" to help them through if they forgot any steps while they were learning the system. In addition to a simple email solution, G Suite for Business also affordably offers this client great collaboration tools and cloud storage solutions as an added benefit.
Purrly Digital also worked to transfer the Outside the Box Designs and Lisa Mauer Elliott photography domains to Squarespace for them so they could get started building out their new websites.
Purrly Digital's service and care was simply stellar! Through kind, detailed, non-judgmental communications they made a confusing, daunting digital process fun and human—the best kind of excellence.
— Lisa Mauer Elliott