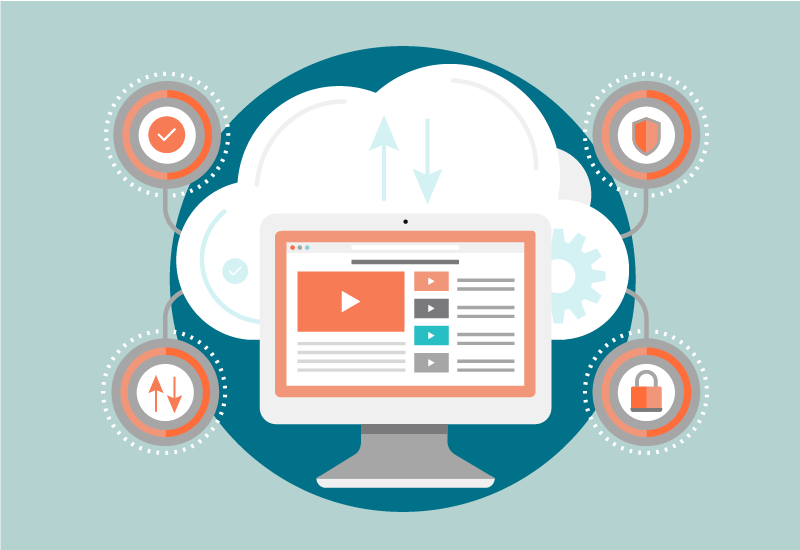 As a business owner the thought of losing your business critical information can cause nightmares. Your website is key to bringing traffic to your small business, and with the ease of setting up eCommerce sites with WordPress and WooCommerce, it may even be playing a central role in your income generation.
Just like your physical business information and equipment, your website is susceptible to loss and/or damage. But don't worry, there are things you can do, and we'll walk you through some options for setting up your WordPress backup strategy.
What should you do?
You should have two plans in place to deal with loss or damage of your website's files and data:
A multi-faceted backup plan
A comprehensive disaster recovery plan
Important Considerations for All Solutions
No matter which solution(s) you decide to go with one of the key things to consider is to periodically verify that your backup solution is still working.
We've worked with clients who were backing up their sites but then found out later the files produced by their solution didn't work. Depending on how often your backup files start to go away (7, 15, 30 days) you can switch around how often you check, but if your site gets infected by malware and you don't catch it during those time periods all of your backup files will be infected too so it's important to find and stick to a schedule that works for you.
The other important consideration is to store your backup files in multiple locations. This is preferably done automatically for you when the backup is taken.
Backup Plugins
WordPress has numerous backup plugins available ranging in price from free to a few hundred dollars per year. Just like the price the features vary. Some offer downloads directly to your computer while others offer backups sent to onlines services like Dropbox or Amazon's S3 service.
If you are new or unfamiliar with the administrative portions of working with websites, plugins for your site are a good first line of defense against information loss and damage recovery.
However, should something cause your site to stop working, or become unreachable, those plugins will fail to work because the site itself is down. This means that while you may have your backups readily available you won't be able to restore them through the plugin's restore features and you may have to resort to your host's CPanel features, FTP connections, or phpMyAdmin setup (if any are available).
Depending on the level of activity of your site you should take backups daily. This is especially true for sites that have eCommerce plugins (like WooCommerce) installed and running.
Pros:
Easy to setup
Relatively inexpensive
Great for beginners
Some plugins offer offsite-backup
Cons:
Can't restore via plugin features if site isn't working
Managing backup files to store in multiple locations can be time consuming unless the plugin offers offsite storage features (ie. copying the files to Dropbox or AWS S3)
Host Provided Backup Solutions
A lot of hosts provide backup options. These options are always good to take advantage of—especially if free—because they provide a quick way to accomplish multiple backup strategies for your site.
You should not count on these options as your first line of defense, though. Hosts often only include weekly backups in their packages. Most shared hosts like GoDaddy, BlueHost, HostGator, ect., have different settings areas for backups, one for content and one for the files (themes/plugins/images). Sometimes they don't make them easy to get to, so if you can't find the settings or any information about backups, contact your host.
Just because your host is handling the backups and storage doesn't mean that you should necessarily trust they're working. The host likely has procedures in place to test a random sampling of backups to be sure they are working across their entire service, but you should also periodically verify that the files themselves are valid and would be usable in the case you need them.
Whenever you sign up with a host you should ask via support or search their knowledge-base regarding how to setup and use backup files for restore actions.
Pros:
Most hosts provide some sort of backup option
Configurable through your hosting provider's dashboard (ie. cPanel)
You don't have to manage it
Works even if your site is offline due to errors or domain issues
Cons:
Usually taken less often (weekly or monthly)
Some hosts do not make these easy to get to (usually need to open a support ticket)
Some hosts have multiple places to configure backups for files and databases
Some hosts view this as a premium service and charge extra for it
Managing backup files for multiple location storage is difficult and can be time consuming
Server-Side Backup Solutions
If your site is running on a virtual private server or dedicated server you could also setup that server to take backups on whatever schedule you want and store however many you need (or can).
This backup solution is the most flexible of any because you can tightly control what you actually store. Only worried about your media files and content (database) and don't care if you have to reinstall plugins or WordPress? Just store those. Its up to you.
This method also allows for many more options in regards to multiple location storage. Purrly Digital utilizes the AWS CLI (Command Line) application to push our client's backup files to a secure S3 bucket.
Lastly, like host provided, this solution continues to work even if your site is down because of an error or domain issue.
Pros:
Numerous multiple location storage options
Customization of what you backup
More options for scheduling
Cons:
More advanced setup
Requires a virtual private server or dedicated server (which can increase costs depending on host)
Want help figuring out if have the right backup solution?
As you can see, there are a number of ways you can go about making sure you have a backup strategy in place for your WordPress website. Don't wait until you're stuck without a plan to find out how much having a backup and recovery plan in place means to your business.
If you aren't sure if you have the right solution in place, or if you want Purrly Digital to manage it all for you, feel free to contact us below to set up a free consultation. We'd be happy to help!