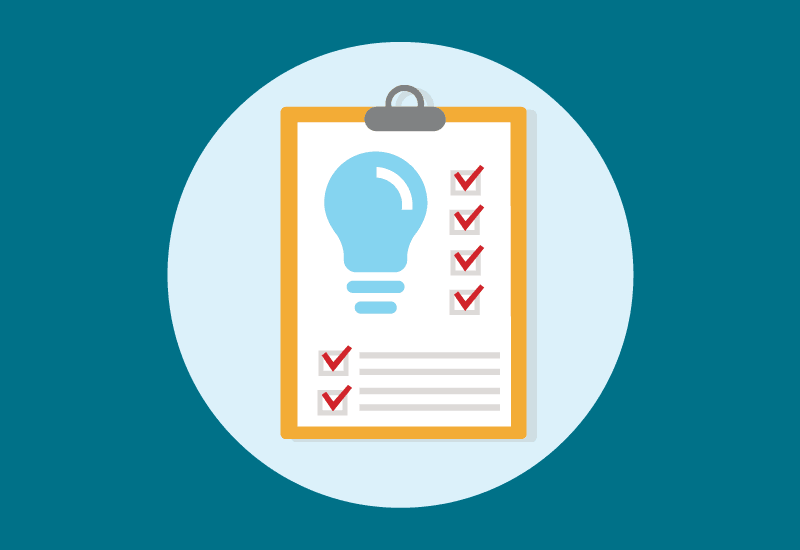 This post is part of our Website Best Practices Series. At Purrly Digital, we have built websites for more than a decade for clients of all sizes, and with that experience we want to help you avoid the most common mistakes we've seen!
Following these best practices, you can feel confident you are getting your website project off to a good start. And contact us if you have any questions!
Search Engine Optimization (SEO), is NOT some sort of mystical magical thing and if anyone tells you they have special SEO powers they might be selling snake oil. There are guidelines and things you can do to boost your site's ranking and get more traffic from search engines but there's no "quick fix" or "silver bullet" that's going to get you there. If you follow these basics your site will have a solid SEO foundation—no magic wand needed.
Good website content matters
Google's primary recommendation for improving your site SEO is to create valuable content which is useful to your visitors, well-written, and more informative than what they might find on other sites.
And according to Backlinko, pages you find on the first page of Google results are about 1400 words in length, giving an indication that Google may be placing some value on longer content. It's tempting to publish a page and get an idea, event or something out in front of your audience right away, but publishing that page that has very little, or the dreaded "coming soon" on it does not help anyone. It's ok to wait until you have content. A blank page, or one with just a couple of sentences, aren't going to look useful to search engines, so it's not likely to do your website any favors. Quality content really does matter. No one likes search results that are not helpful, so it's always going to be important to search engines to showcase the best, most helpful content. Providing content your site visitors need is important to building confidence in your business and demonstrating to your prospects you can help them.
Keywords should be words your customers use
It's also important to speak your customer's language. Every business has a way of talking about the products and services it offers. It can be tempting to get creative to stand out, but if you decide to start referring to your pizzas as pies, and your customers are searching for pizzas, they may never find you.
When you do keyword research, you can uncover the commonly used keywords and phrases your customers are using, and using them in your content is more likely to lead them to your site as they search. And if you provide resources that customers can download and print, don't rely on the search engines to index that content correctly, and warn your users the link is a download link, and not just a regular website link. No one likes to be surprised by a download while browsing.
Don't skip details
Every page on your site should have a title and description for search engines to pick up. These bits of content tell the search engines what your page is about, and it's critical the page titles, descriptions and the content on the page all cover the same topic. Sometimes website builders will populate this information for you, and that's ok, it just may not always appear the way you want so it's important to check how the page appears.
Images and other files are another often-overlooked place we can tell search engines more about our website. Every image and file on your site should feature alternative text or alt-text to help users who read screen readers understand the content and so search engines understand the content on the page. Using keywords helps tie this content in with the rest of the page.
Structure your pages with H tags
Another important piece to your SEO foundation is your page structure. Search engines use page structure to understand the parts of the page and what your content is about. We use "H tags" to help the search engines understand the page structure and they are often compared to the headlines and sub-headlines you see in print. You don't have to know how to code to use H tags, you can usually find these in a drop down menu in your page editor.
Here's a quick way to visualize how heading tags should be used.
H1: This is the page's main topic (could be the same as the page title, and if not, very closely related to the page title)

H2: Seen as a subheadline, breaking out points about the main topic

H3: Elaborating on points in the H2 section

H4: Further elaboration on what is found in the H3 section
Sometimes we see people using an H tag in a place that isn't really considered a "header." They might like the way the font style looks, or they want to call out some text, but it's important not to use page structure elements as design. For example, if you want your client testimonial to be a larger, bolder font like what you see when you use your H2 tag, change the font size, color or weight, but don't use the H tag.
Link to your own pages
When the opportunity arises to help your user find other relevant content on your own site, add a link. For example, if you say "contact us to learn more" link your user to your contact page or form. Or if you're talking about your great technology consulting services, make sure your users can find out more! This isn't just shameless self promotion, you're helping your web visitors navigate your site, leading to a better user experience.
Use dashes, not underscores
While not a huge factor, when you upload files to your site, and when you create new pages use dashes, not underscores in the file and url names. Gary Illyes from Google explains, "Basically we use some parts of the URL for understanding what the page is about. And the way it works is that we need to be careful about where we are segmenting because many things on the internet, things that people write about have an underscore in them, so we can't easily segment at underscore and that's why we are recommending dashes."
Have Questions?
We offer free consultations to small businesses and nonprofit organizations to answer any questions you might have about your website project. Whether you need a custom-developed solution or just have questions about getting started, our experts are happy to chat. There's no high-pressure sales team here, just the experts who work on projects like yours every day, and want to help you get moving in the right direction. Schedule your free call with Purrly Digital today.